MINT Intel Xeon Gold 6330 Processor SRKHM CPU 28 Core, 42MB Cache, 2.00GHz 205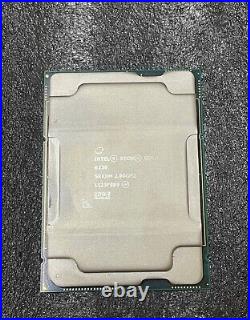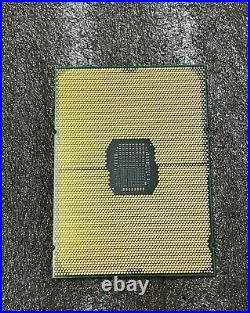 Powerhouse Performance with the Used Intel Xeon Gold 6330?? Delve into the realm of extreme computing power with the used, yet remarkably robust, Intel Xeon Gold 6330 Processor.
Boasting a colossal 28 cores, 42MB Cache, and a base frequency of 2.00GHz that turbo boosts up to 3.10GHz, this processor promises to redefine your server's operational efficiency! Condition : This processor is in mint condition, meaning it's as good as new. It's been meticulously cared for, and is ready to deliver optimal performance and reliability for your server's requirements. 28 Cores and 56 Threads: Experience superior multitasking capabilities and seamless server workload management. 42MB Cache: Supercharge your system's efficiency with quick data access.
Turbo Frequency: Soars up to 3.10GHz for those power-hungry tasks. Intel® UPI Speed: Rapid 11.2 GT/s for fast inter-processor communication. Max # of UPI Links: 3, for efficient data sharing across CPUs. 205W TDP: Effective heat management while maintaining top-notch performance.
The Intel Xeon Gold 6330 CPU is the pinnacle of server processing power, designed for servers running high-performance computing (HPC), data analytics, multi-cloud deployments, and other data-intensive workloads. Revitalize your data center with this mighty processor today! Take advantage of our competitive pricing for this top-tier Intel Xeon processor! Upgrade your server with confidence and get ready to experience a new level of performance with the Intel Xeon Gold 6330 Processor! Note: Be sure to verify compatibility with your server's motherboard before purchasing this processor!