Intel Xeon Gold 6226R 16-Core 2.9GHz SRGZC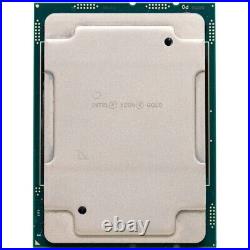 Intel Xeon Gold 6226R 16-Core 2.9GHz. We make sure you have a reliable refurbished unit. All units are fully tested for functionality and quality, carefully cleaned, and in good working condition with minimal cosmetic flaws. Refurbished servers, workstations and networking equipment may have some small scratches or minor dents. For units that include internal power supplies, standard PC power cables are included.
Any additional accessories are not included unless specified in the listing; This includes but is not limited to, SFP transceivers, brackets, cables, power adapters, faceplates, drive caddies, and drive blanks. We will do our best to resolve any issues you may have with your order and answer any important product questions you may have. We are here to help! We love to know how we are doing. For units that are graded, we use the rubric below.
May be missing cosmetic parts or showing significant signs of use, but are fully tested and functioning. May have dents, chips, heavy scratches.
May have obvious permanent sticker marks or stains. May have visible scratches, stains, pressure marks. Minor imperfections not affecting functionality.
May have light scratches, scuffs but no dents or chips. May have very faint signs of stickers or very light stains.
May have signs of light wear but no visible defects when switched on. Refurbished equipment in like-new condition. Very few signs of previous use.
New, not in original packaging. New in original unsealed packaging. New in original sealed packaging. THANK YOU FOR YOUR BUSINESS AND PLEASE VISIT US AGAIN SOON!