2017 Mac Pro Intel Xeon W-2191b 2.3 GHz 18-core 36-thread LGA 2066 sr3rw CPU OEM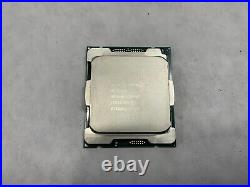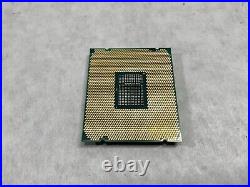 2017 IMAC PRO XEON W-2191B CPU : Intel Xeon W-2191b 2.3 GHz 18-core 36-thread LGA 2066 sr3rw. Pulled from a working 2017 Mac Pro. Previously used, see photos and description for details. R2 Functional Condition: Hardware Functional. 3R Technology is a socially responsible company committed to helping individuals and businesses re-use and recycle electronics safely and responsibly.
Our primary mission is to encourage reuse, the best form of recycling. Our operation has helped redistribute this technology to those who are disadvantaged, looking for inexpensive access, or simply seeking to extend the life of their equipment. We are Responsible Recycling (R2V3) certified which means all items we sell are tested. We are located in Kent, Washington and items can be picked up directly from our facility. Hard drives, solid-state drives, and all data-bearing devices have been wiped according to R2v3 standards. Your refurbished device will contain a used battery. By their nature batteries do not typically have long lives. We test batteries to ensure they are functional and hold a charge, but we do not guarantee the duration of that charge. Local pickups take 1 to 2 days to process.